Apple Maps Vehicles to Begin Surveying Germany Next Week
Apple Maps vehicles will begin surveying Germany next week, through mid-September, according to the Frankfurter Allgemeine.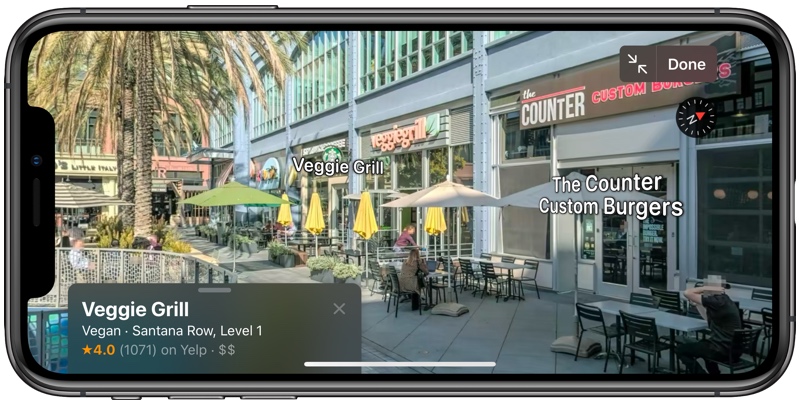 The data collected, such as road details, signage, and landmarks, will be used to improve Apple Maps as part of Apple's efforts to revamp the app. The 360º imagery will also likely be used for "Look Around" when Apple eventually expands its new Street View-like feature beyond the United States.
Look Around is new to Apple Maps in iOS 13. Where available, the feature provides a street-level view of what's around your current location or the location you search for on the map. It's similar to Google's Street View, with one advantage being smoother panning when moving around the map.
Apple will censor faces and license plates on images that are published in Look Around, as it explains on its website:
Apple is conducting ground surveys around the world to collect data to improve Apple Maps, and in support of the Look Around feature. We will also periodically revisit some locations to gather new data in an effort to maintain a high-quality, up-to-date map. We are committed to protecting your privacy while conducting these surveys. For example, we will censor faces and license plates on images that are published in Look Around.
At launch, Look Around is limited to areas in California, Nevada, and Hawaii, but Apple plans to add more locations over time.
Apple Maps vehicles have also surveyed parts of the United States, Canada, United Kingdom, Ireland, Italy, France, Spain, Sweden, Slovenia, Portugal, Croatia, Japan, Andorra, and Puerto Rico since data collection began in 2015.
(Thanks, Burak!)
This article, "Apple Maps Vehicles to Begin Surveying Germany Next Week" first appeared on MacRumors.com
Discuss this article in our forums
via MacRumors: Mac News and Rumors – iOS Blog https://www.macrumors.com/2019/07/23/apple-maps-vehicles-germany/
link : https://www.macrumors.com/2019/07/23/apple-maps-vehicles-germany/
July 23, 2019 at 06:45PM