Best phone mounts and holders for cars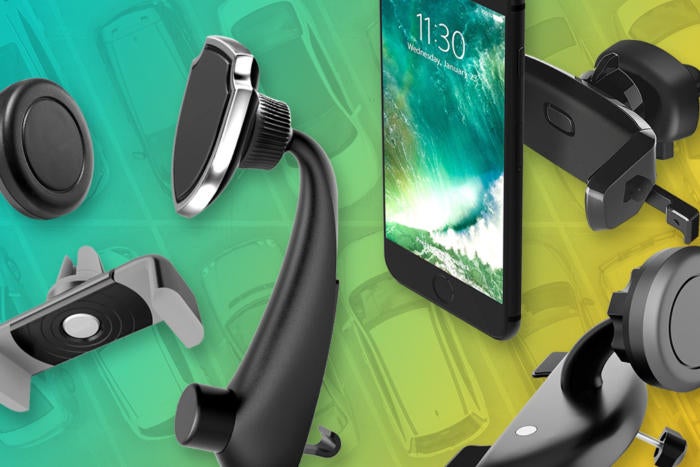 Installation of Koomus's grip-style, CD-slot mounted phone holder is simple, with just one lever that locks the whole unit in place. This method still results in a sturdy hold, though–while Koomus includes three rubber spacers to increase the clamping force, we didn't need it. The mount itself can be positioned in a variety of ways: Its arm tilts up and down, and you can insert it with the mount pointed up or facing down.
The grip-style clamp has surprisingly light tension, allowing you to mount a phone with just one hand. It accommodates larger phones, even with bulkier rugged cases. I successfully put a Nexus 6P and a Pixel 2 XL in the clamp, though the Pixel 2 XL in an Otterbox case was the most difficult of the combinations I tried.
One potential issue with this Koomus model is its size. It's quite large, so depending on the placement of your CD player, it'll block access to controls. The arm that holds the phone in place also uses a simple friction ball joint with no ability to increase tension down the road once it's worn in. While we had no issues with it new, we can foresee it drooping eventually.
Pros
Secure and stable
Easy installation
Allows one-handed phone insertion
Cons
Bulky size can block access to car's controls
via Macworld https://www.pcworld.com/article/3240904/best-phone-mounts-and-holders-for-cars.html#tk.rss_all
link : https://www.pcworld.com/article/3240904/best-phone-mounts-and-holders-for-cars.html#tk.rss_all
July 17, 2019 at 11:33PM